How long to visit Sesimbra
The length of a visit to Sesimbra greatly depends on your access to a rental car and the amount of time that you wish to spend relaxing on the regions beaches. This guide will provide a rough estimate as to how long to spend in Sesimbra for both visitors with a rental car and without. This guide will also briefly list suitable activities for each set of visitor.
Related articles: Lisbon guide - Sesimbra introduction
Sesimbra Introduction
Foreign visitors to Sesimbra rarely visit the small resort town by itself and include it as a tour of central Portugal or as an excursion from Lisbon. Sesimbra makes for an ideal base to explore the southern side of the Setubal Peninsula and is much more picturesque than the larger fishing port of Setubal.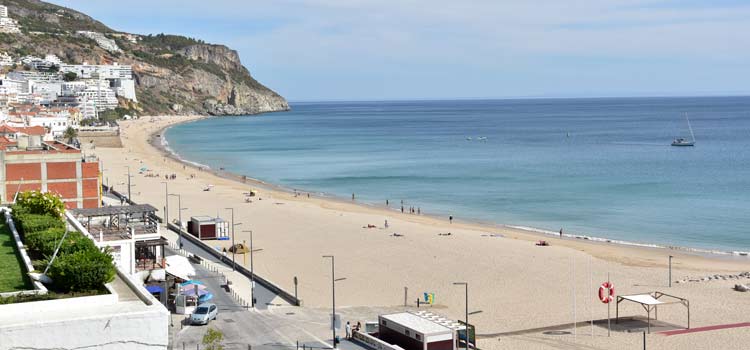 Sesimbra is set along a beutiful coastline
Visitors with a rental car will be able to explore more of the region as local public transport is very limited. Bus and coach connections between Sesimbra and Lisbon are excellent with journey times of only 40 minutes. Sesimbra is not suited as a day trip from Lisbon as it is slightly too far away.
How long to spend in Sesimbra visitors with a car
Visitors with a rental car should spend a minimum of two days in Sesimbra or up to a maximum of four days. A two-day visit would allow visitors to discover the sights of the town and provide one day to explore the beautiful Arrábida National Park.
A third day could be spent to the west of the region and include the Cabo Espichel headland and the lagoons of Lagoa de Albufeira. The fourth day could be a day trip to the fishing port of Setubal, which lies 25km to the east. The length of the Sesimbra visit could be further extended by spending time relaxing on one of the regions beautiful beaches.
For a small town Sesimbra has a very lively nightlife especially during the Portuguese summer holiday season.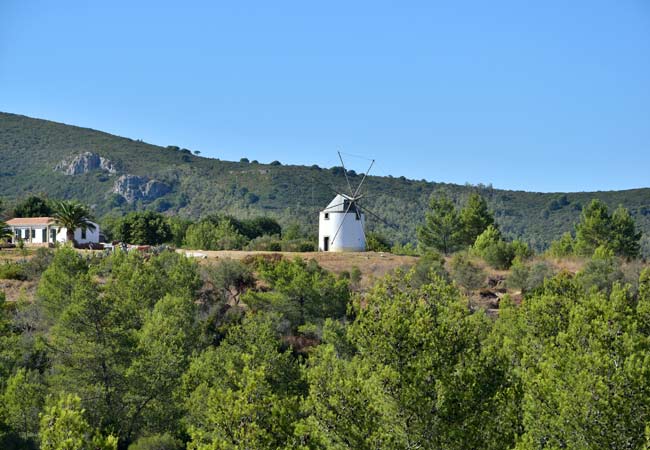 Length of stay in Sesimbra without a car
The length of the visit to Sesimbra for visitors without a rental car primary depends on the amount of time planned to spend on the beach. The main beach of Sesimbra is within walking distance and is a good beach with golden sands, clean water and great facilities. Sights that are within walking distance of the town, including the castle, would fill one day. There is good public transport to Setubal and this could be easily visited as a day trip from Sesimbra.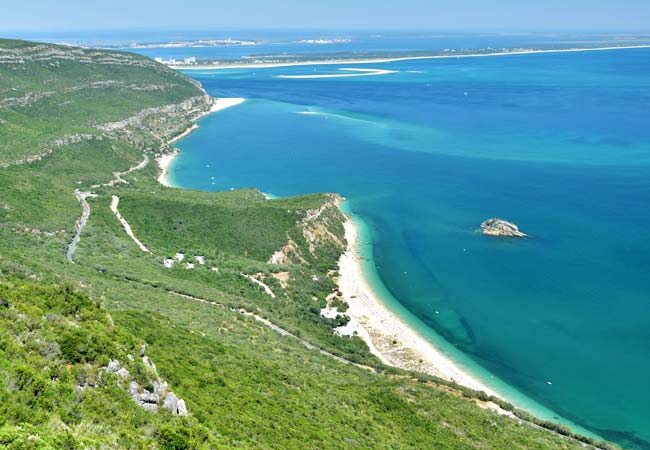 The lush forests of the Arrabida national park
A holiday to Sesimbra should be a minimum of two days and the length of the stay can be increased by spending time on the beach. Unfortunately, there is very limited bus services through the Arrábida National Park and this cannot be explored without a rental car.
This lack of public transport should not put off visitors from heading to Sesimbra as there is a very good Lisbon to Sesimbra coach service. Sesimbra is regarded as having the best diving locations of the western coast of Portugal and the dive sites include natural and wrecks. Many of the dive schools provide 2-3 day long dive training.
Our most popular guides to the Sesimbra region