Forte de Sao Filipe, Setubal Castle
The Forte de Sao Filipe stands high above Setubal and is one of the most notable landmarks of the region. Setubal castle has been painstaking restored and today is beautiful national monument this was made possible by the transformation of the complex into an exclusive hotel.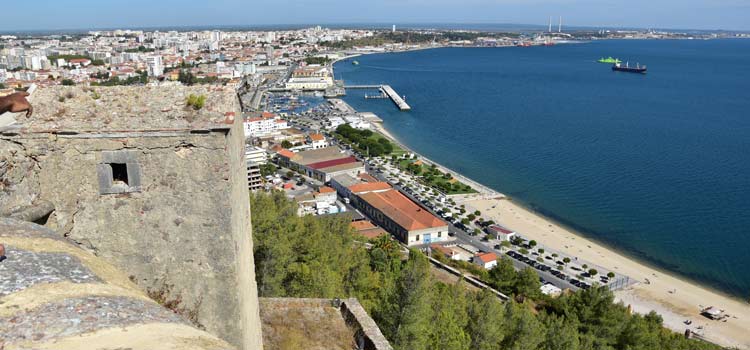 The wonderful view over Setubal from the castle
This conversion of the Forte de Sao Filipe does not prevent tourist exploring the battlements or grounds and this makes for a pleasant half day activity while in Setubal. For the less adventurous the hotel restaurant serves some of the finest food in Setubal and offers wonderful panoramic views over the fishing port.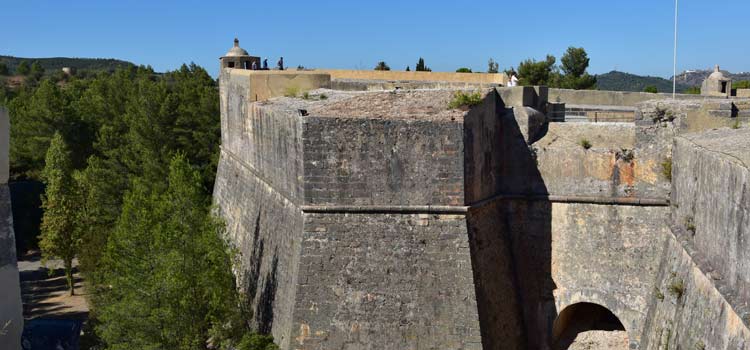 The solid defences of Setubal fort
Setubal Castle Tourist Information
The castle is 2 km to the west of central Setubal on the edge of the Serra de Arrabida hills. The castle has been transformed into an exclusive hotel, referred to as a Pousada, charging in excess of €140 a night but it does mean that the castle's battlements and panoramic views have no traditional opening hours being technically always open and there is no entrance fee.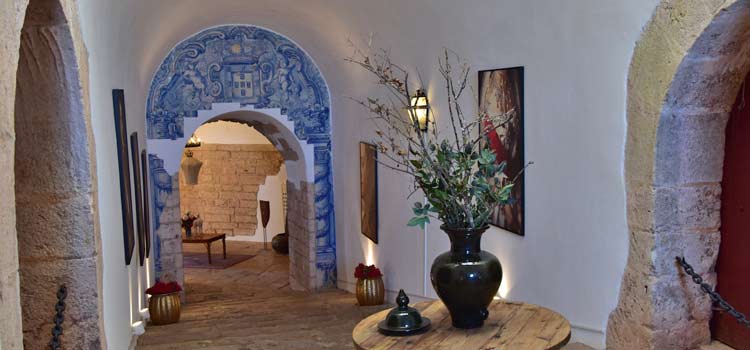 The main entrance to the castle
One of the best times to visit is at sunset when the lights of Setubal come on and this trip can be combined with the restaurant which has stunning panoramic views with meals at the €20-€30. The walk takes 30 minutes but is almost entirely uphill – take water if attempting it in the summer. A taxi journey takes a matter of minutes but will set you back between €5-7.
Interesting Facts about the Forte de Sao Filipe Setubal
The fort originates from the 14th century and was constructed provided protection to the fishing port of Setubal from raiding pirates from North Africa. The fort construction is unique for Portugal as it has no main central keep but two heavily fortified battlements.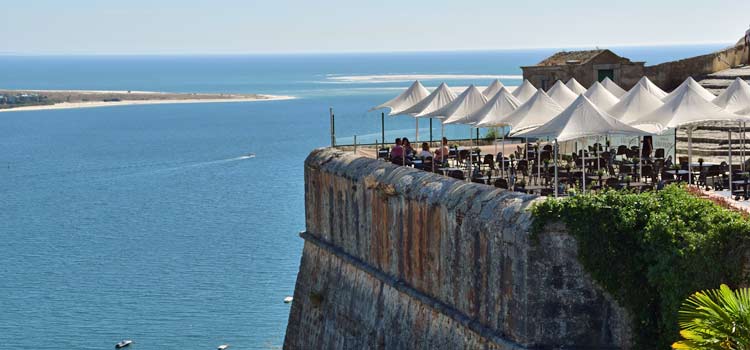 The cafe has one of the best views of the city
These battlements provide some of the best views over the city. The hotel complex is constructed inside the Commander's House. One of the highlights of the castle is the beautiful chapel dedicated to Saint Philip, the interior is entirely covered in traditional blue and white glazed tiles that depict his life.
Our most popular guides to the Setubal region