Castelo de Palmela Castle, Portugal
The Castelo de Palmela is a huge fortified complex that stands atop the eastern edge of the Serra de Arrabida hills.
This high vantage point of the castle provides stunning views over both the Tagus and Sado estuaries and made it of strategic importance for early Portuguese dynasties but surprisingly the castle experienced very little actual fighting since the Christian conquest of the Moors in the 12th century.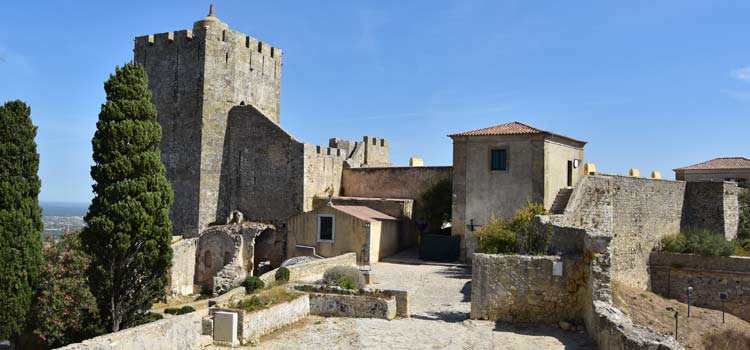 The ancient Castelo de Palmela
Castelo de Palmela Details
The Castelo de Palmela is impressive from the distant lowlands and grows to dominate the skyline closer to the village of Palmela while the grander and imposing allure of the castle is not diminished on visiting the interior of the national monument.
Inside the castle's walls is the Igreja de Santiago church, the espaços museum and the entire castle to explore which from the battlements provide fantastic panoramic views over the region.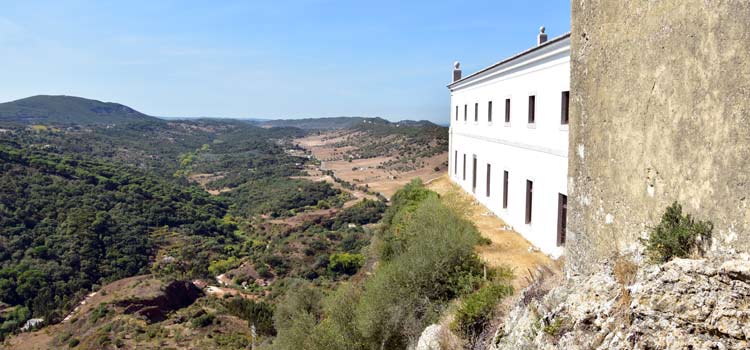 The Posande hotel (white building) in the castle has amazing views over the Serra de Arrabida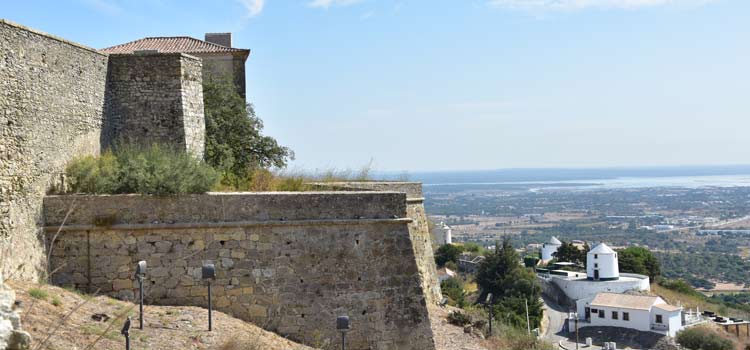 The views from the battlements over the Alentejo region
Part of the reason for the immaculate conservation of the castle is that old convent wing has been transformed into a luxury hotel. Castelo de Palmela is a great day trip for visitors who are based within the Setubal region and even better place to stay for those visitors who can afford it.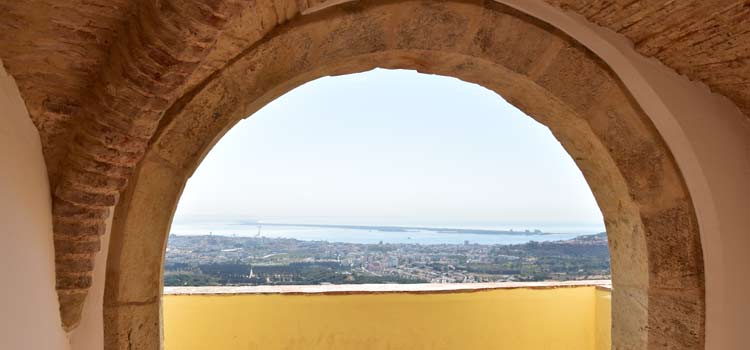 The view over Setubal from the castle
Castelo de Palmela Tourist Information
Castelo de Palmela is on the edge of the town of Palmela which is 9km north of Setubal, 28km from Sesimbra or 42km from Lisbon. The castle can be clearly seen from both of the expressways heading south from Lisbon. The castle is open every day and as part of the hotel complex the main gates never close and there is no entrance fee.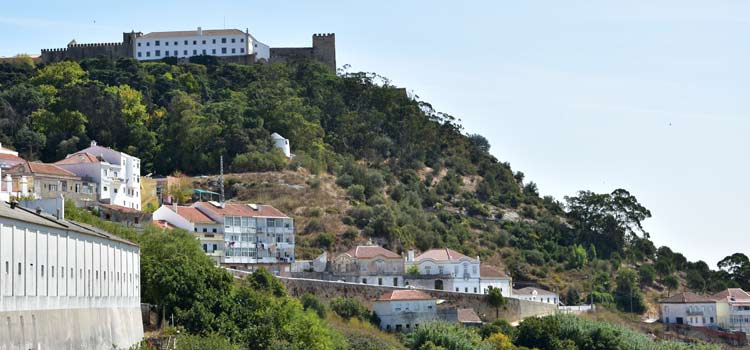 The castle is high above the town of Palmela
The Igreja de Santiago is open Tuesday to Sunday (closed Monday) from 10:00 to 12:30 and then 14:30 to 18:00 and the entrance fee €5/3 (adult/child). Typical visits to the castle range between 1.5 hours to 2 hours and most visitors combine the trip with the pretty town of Palmela further down the hill.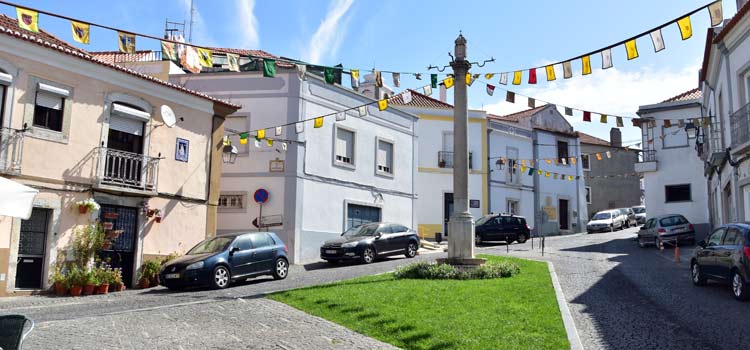 The town centre of Palmela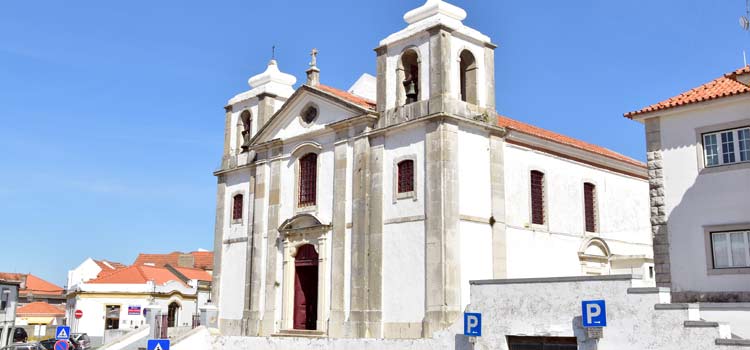 Palmela church
Our most popular guides to the Setubal region