Convento da Arrabida Monastery
The Convento de Nossa Senhora da Arrabida is a 16th century convent that is set amidst the steep hills of the Parque Natural da Arrabida. The complex was designed for complete seclusion from the outside world and today it is the only building within the deep greens Serra da Arrabida's hills.
The monastery complex is a formed of two chapels, a refectory, kitchen and library while dotted around the surround hills are 40 other smaller rooms that allowed the monks to have complete meditative isolation. There is a second ancient section of monastery that is situated at the top of the hill, and today is a ruin.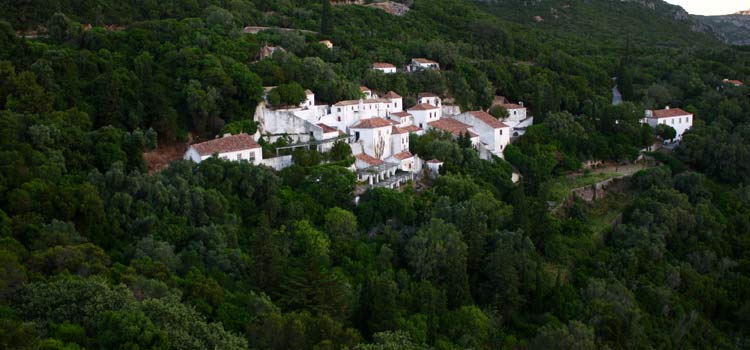 The Convento da Arrabida set in the Arrabida park
Tourist Information about the Convento da Arrabida
The entire complex is owned and managed by the Fundação Oriente, who offer retreats and reflectional breaks but not really designed for typical tourists. There are tours of the monastery from Wednesday through to Sunday, which cost €5.00 but they must be pre-booked (contact: [email protected])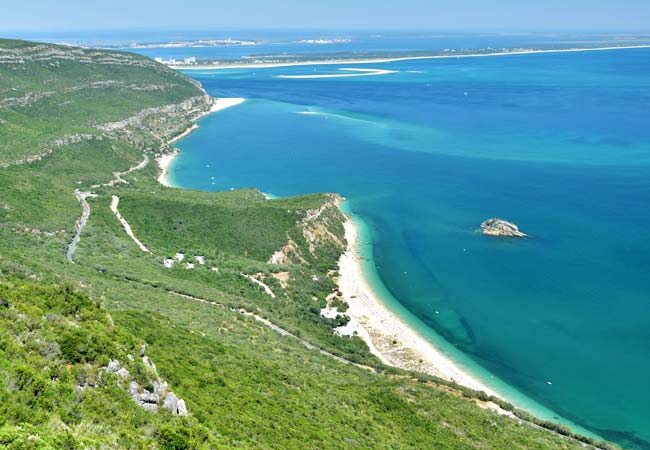 The stunning scenery of the Arrabida National Park
History of the Convento de Nossa Senhora da Arrabida
The convent was funded in 1538 by João de Lencastre the 1st Duke of Aveiro. João had spent time in Rome studying and had religious dealings with a friar Martín de Santa Maria Benavides, to whom he promised to create an convent exclusively devoted to the Virgin Mary. The friar was of the Andalusian Order of Saint Francis and the duke gave him the small chapel (and 25 hectares of land) in Arrabida to build the convent. This section was the old monastery which is located in the highest part of the mountain.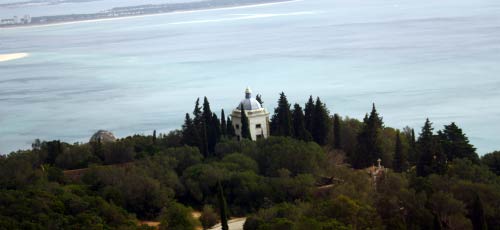 The grounds of the Convento da Arrabida
D. Jorge de Lencastre, son of João, continued the construction the present day monastery which is located half way down the hill. His works included residence, walls and the watchtowers that provided isolation for devote monks. In 1650, D. Manique Ana de Lara constructed the two chapels and her son constructed the sanctuary.
In 1834 all religious orders were expelled from Portugal and the monastery was initially looted and over time left to deteriorate. In1863 the monastery was sold to the local council Palmela and the new monastery was rebuild in 1940-1950. In 1990 the entire complex was acquired by Fundação Oriente.
Our most popular guides to the Sesimbra and Setubal region